Kelly Jackson Mystery, #4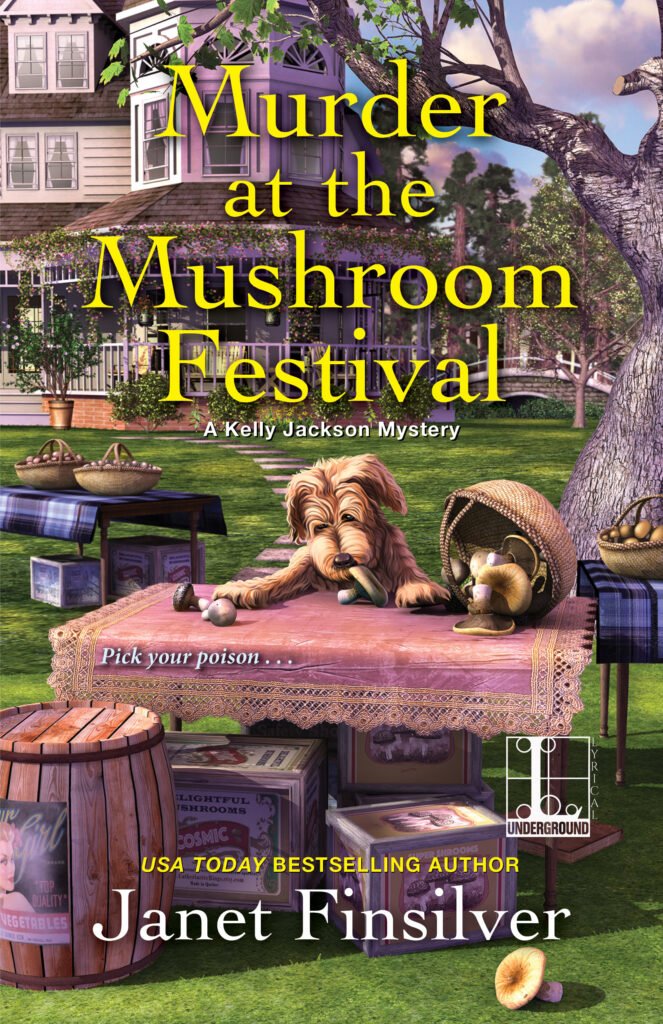 My Review
This is book 4 in the Kelly Jackson series. Kelly manages the Redwood Cove Bed and Breakfast in northern California. She's assisted in her sleuthing by the Silver Sentinels, a group of senior citizens who meet at the B&B. They are an interesting group but not as quirky as in some cozies.
The mystery begins when a reporter gets shot after poking around into several people's lives, leaving Kelly with plenty of possible suspects. Daniel, her friend, is on the police's list so Kelly also wants to clear his name.
The story provides information about mushrooms, illegal harvesting of old redwood trees/sinkers, and sacred Indian land.
Kelly is still hesitant about dating after her ex cheated on her with her best friend. Meanwhile, she seems interested in Daniel and Scott, two recurring characters, but even after four books that is very slow going.
Kelly is from Wyoming but is settling in well in Redwood Cove and the locals are becoming like an extended family to her. I will continue with the series.
I read and reviewed this originally for a cozy bingo group I join in with sometimes on Goodreads. Each book is meant to represent a space on the board. I used this book for "Art", so about the cover, I added: "What I like about it: I love Victorian's, trees, and the dog is adorable. I am also a fairly new convert to someone who enjoys mushrooms :)"
Goodreads Blurb
There's a corpse among the chanterelles!
 
Redwood Cove Bed and Breakfast manager Kelly Jackson is hosting a cooking class during the Week of the Mushroom festival to attract guests, not drama. But soon after she finishes foraging for an edible mushroom species on sacred Native American land, a local newspaper reporter gets shot dead at the same site. With suspicions spreading like fungi in the quaint Northern Californian community over the culprit's identity, Kelly and a savvy gang of sleuthing seniors known as the "Silver Sentinels" must uncover the truth about the secluded property before a tricky killer prepares another lethal surprise.
Where to Find More from Janet Finsilver