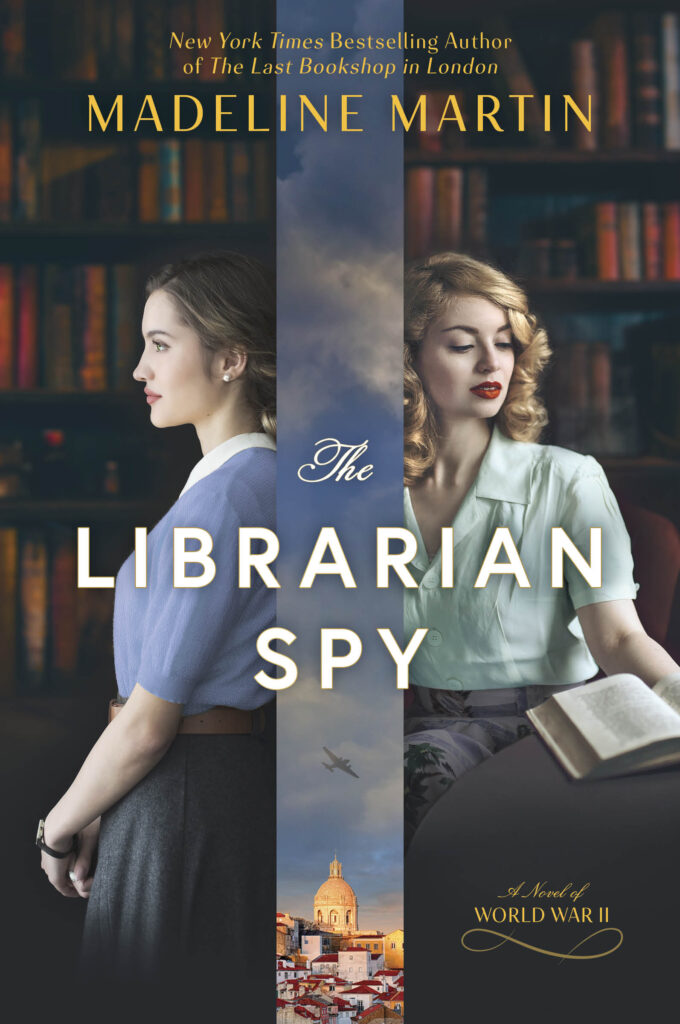 I mostly read cozy mysteries, but I do enjoy books from many genres. I've decided to showcase the ones I really enjoy on my blog from time to time. This is one of those books.
Goodreads Blurb (my review does not include an overview)
From the New York Times bestselling author of The Last Bookshop in London comes a moving new novel inspired by the true history of America's library spies of World War II.
Ava thought her job as a librarian at the Library of Congress would mean a quiet, routine existence. But an unexpected offer from the US military has brought her to Lisbon with a new mission: posing as a librarian while working undercover as a spy gathering intelligence.
Meanwhile, in occupied France, Elaine has begun an apprenticeship at a printing press run by members of the Resistance. It's a job usually reserved for men, but in the war, those rules have been forgotten. Yet she knows that the Nazis are searching for the press and its printer in order to silence them.
As the battle in Europe rages, Ava and Elaine find themselves connecting through coded messages and discovering hope in the face of war.
My Review
I loved the juxtaposition between Eva's story and Elaine's. Eva gathered up written materials while Elaine was busy helping deliver and write them. Each does so under different conditions and risks. It was interesting to note the differences between their respective access to food and other luxuries during wartime.
I think the author did a great job of making the characters come to life. I got pulled into their stories and was rooting them on until the end.
I also thought there was a nice balance between the horrors of war (told in mostly non-horrific detail), tales of love, friendship, kindness, and how women played a role in the war. It also made me think about the decisions that come into play when trying to decide who to trust.
I'm also a fan of stories involving coded messages, like this one. It's always intrigued me and I thought it was well done here.
I haven't read much about WWII's impact on Portugal or what it was like there during that time period. I definitely want to read more about that. I saw on Twitter that her next book is also set in Portugal, so I'll be reading that one, too.